Prospective Students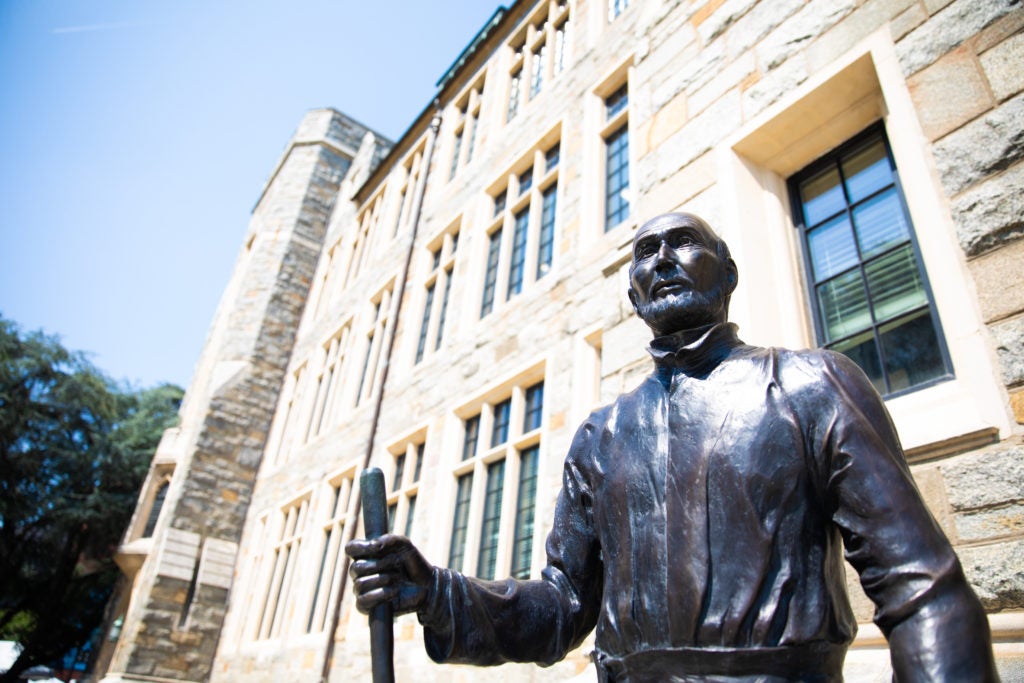 Thank you for your interest in attending Georgetown University! As you consider Georgetown University a next step in your military-to-civilian transition or a gateway in achieving your academic and career goals, we hope you discover everything Georgetown offers.
As the oldest Catholic university in the United States, Georgetown's culture is deeply rooted and shaped by Jesuit values. At Georgetown, values like Cura Personalis, People for Others, and Contemplation in Action influence all aspects of campus life and animate the Georgetown experience. Georgetown's rich history with the Military Community spans centuries—from the founding of the Jesuit order, to the selection of our school's official colors during the Civil War to present day. Today, Georgetown is home to distinguished scholars from around the globe, engaged student affairs professionals, a diverse and religiously pluralistic student community, and over 1,200 military-connected students—including active service members, veterans, and military families.
Saint Ignatius of Loyola and the Military Community
The founder of the Jesuit Order, Saint Ignatius of Loyola, was a student veteran before the term existed. In 1521, employed as a Spanish officer, Ignatius was wounded in battle by a cannonball. While on his deathbed, he had a spiritual revelation that would lead him to find his calling to serve others, return to school, and ultimately establish the Society of Jesus. We encourage all prospective and current military-connected students to remember this unique parallel the military community shares with our founder.
Next Steps
The first step is determining which program is right for you, given your academic and career interests. The MAVRC encourages all prospective students to schedule an initial advising session with the MAVRC to better determine which program best aligns with their interests and goals. In researching programs, prospective students should note that Georgetown University is comprised of nine colleges. Each college functions independently of the other. Each college has individual academic programs, and generally, each program has its admissions and advising staff.
Once a student identifies a suitable program, the Military and Veterans Resource Center (MAVRC) can help students navigate financial aid, prepare admissions materials, access necessary resources, and better understand campus life. The MAVRC exists to support military-connected students; we have no recruiting goals or formal admissions responsibilities. Therefore, we can provide unbiased transition and education advice.
Unfortunately, the MAVRC observes a reoccurring theme of military-connected students feeling as though Georgetown is either financially or academically inaccessible. The MAVRC encourages all prospective students to refrain from eliminating Georgetown as an option for higher education until after having an initial advising session.