Dog Tag Inc. Fellowship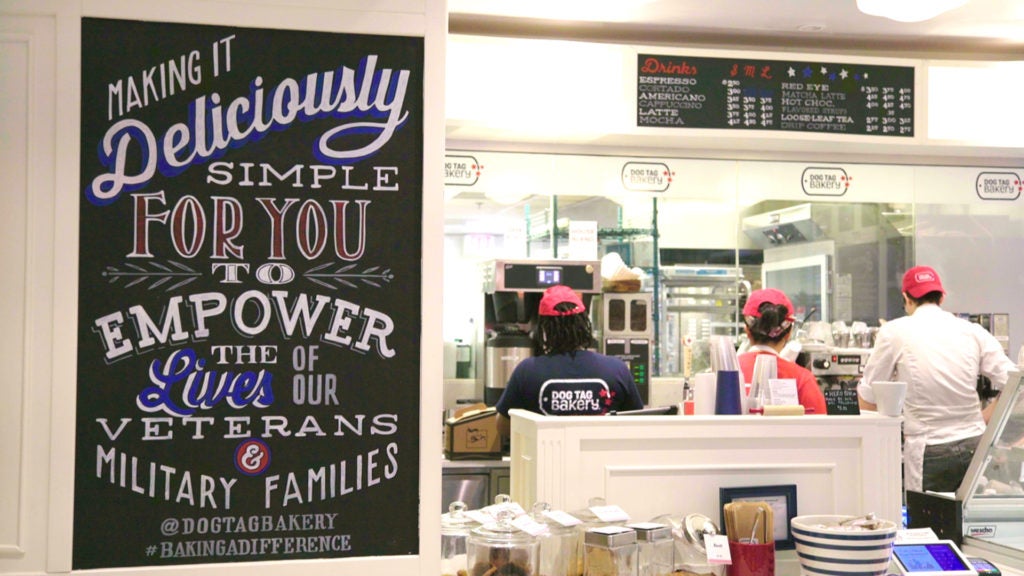 Our Partnership
Georgetown University's School of Continuing Studies partners with Dog Tag Inc. to empower veterans with service-connected disabilities, military spouses, and caregivers to discover personal and professional fulfillment in the civilian world through an innovative business- and entrepreneurship-focused fellowship. Due to the leadership of co-founders, Ms. Constance Milstein and the late Fr. Rick Curry, SJ, this partnership embodies the true Jesuit values of cura personalis, academic excellence, and people for others. Through this program, fellows earn a Certificate in Business Administration from Georgetown University and strong Dog Tag Inc. and Georgetown community network. The fellowship is the foundation behind the famous Dog Tag Bakery (new window) located on 3206 Grace Street NW, Washington, D.C.
About the Fellowship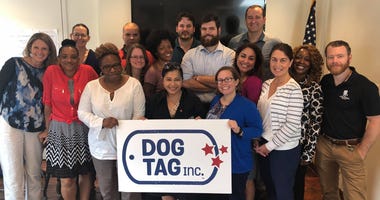 The five-month program enables fellows to dip their toe back into education, gain first-hand experience in a real small business, explore a wide variety of civilian career paths, and acquire soft skills through professional workshops. Fellows spend the five months as a member of a team of individuals, and become part of the greater Dog Tag alumni community upon graduation. Upon completion of the fellowship, DTI alumni are business-ready, competitive, and employable.
Learn more about the program, eligibility, and how to apply. (new window)